Avatar is an innovative solution that allows to welcome visitors with a mobile device (computer or tablet).
Equipped with a tablet, your staff welcome customers, ask the purpose visit and select in Avatar the customer's details (gender, apparel, first name, etc.). This information is sent to the appropriate salesperson so that he can easily find his next customer in the store.
Avatar does not require any installation, it is available via a browser on a tablet or a computer.
Ask for more information about Avatar.
Ticketless
Easy to use
User-friendly interface
Premium reception
Modern image.
Customers free to browse in your store
Innovative reception
Download the brochure
Please fill out the form to download your brochure about Avatar, the ticketless reception.
Set of colors to see the waiting conditions
List of the customers with the associated "Avatar" icon
Search, edit or delete visitors in one click
Visualization of the number of waiting customers
Visualization of the number of welcome managers and salespersons connected
Wide selection of criteria to create the avatar
Runs on all browsers
Responsive (tablet and computer)
Customer photo mode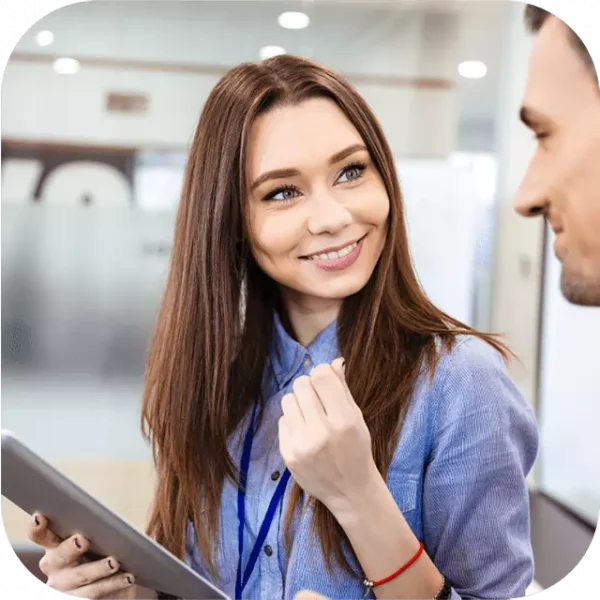 A top range reception
With your tablet, you welcome your customers when they arrive. While you inquire about their visit purpose, you create their avatar thanks to the pictograms and the range of colors.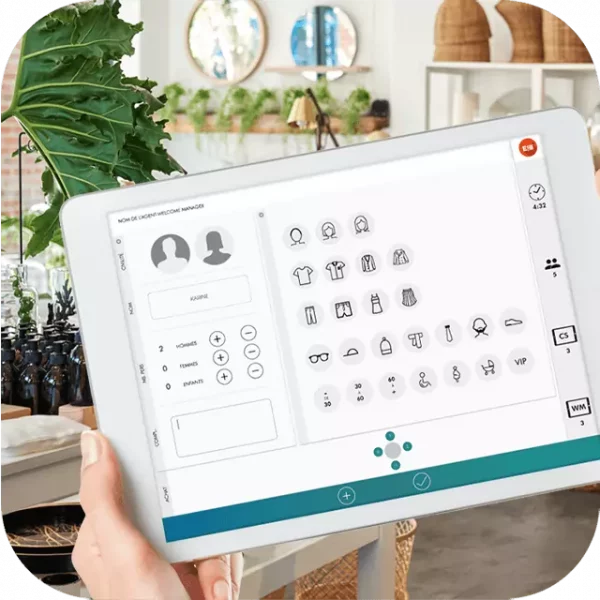 An improved customer experience
Now included in the virtual queue, the customer can browse the store without checking video screen or worrying about his call number. In due time, he is easily identified by the salesperson thanks to the avatar on the tablet.
Weasy™

Smart IoT queuing for the modern customer. Transform waiting lines into additional sales.

ESII has been an expert in queue management and visitor reception for 40 years. Our different flow management solutions adapt…

Orion Appointment

Online appointment management software to integrate directly into your website.