Tickets dispensing
Online appointment making
Events management
Mobile reception
Digital ticket
Dynamic communication
Multi function kiosks
Decisional statistics
How to better organize your reception?
ESII offers new ways to manage public reception thanks to its Orion SaaS and other on-premise solutions designed for a digital and multi-channel reception. From making an appointment to the final interview, the visitors lives a smooth experience where he is guided at each step. Thanks to this efficient visitor journey, offer a better visitor experience, and save time for your teams.
The possibilities of queue management with ESII
Do you have a flow management project?
Fill out the form, a reception management expert will call you back.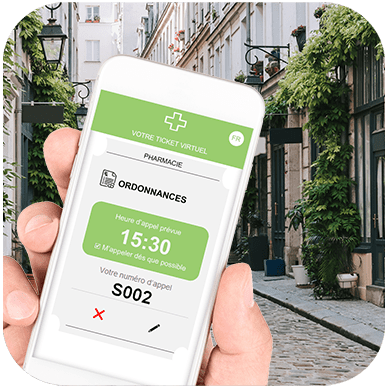 Digital ticket
Save your customers time and receive them whenever they want. With this solution, they know waiting conditions in real time for each of your services. They can indicate the time when they want to come and take a digital ticket to queue.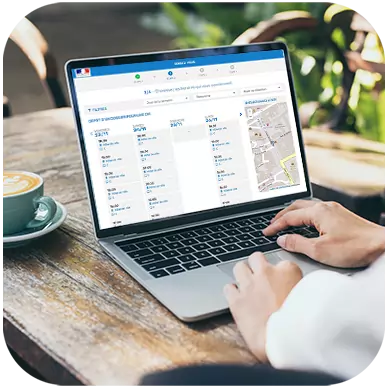 Online appointment making
Orion appointment is an intuitive, open and multisite SaaS appointment management solution. Your customers can access your availability from your website 24/7. Your calendar is automatically synchronized and your customers receive a reminder to avoid forgetting their appointment. You thus welcome all your customers, without waiting, by monitoring your resources and planning your activity.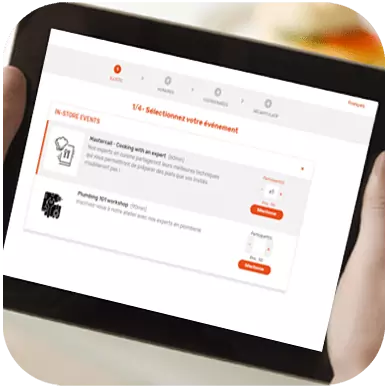 Events management
Orion Event allows you to easily manage and organize your events on your website. Insert the registration form online using an iframe and allow your visitors to register according to the conditions you have set.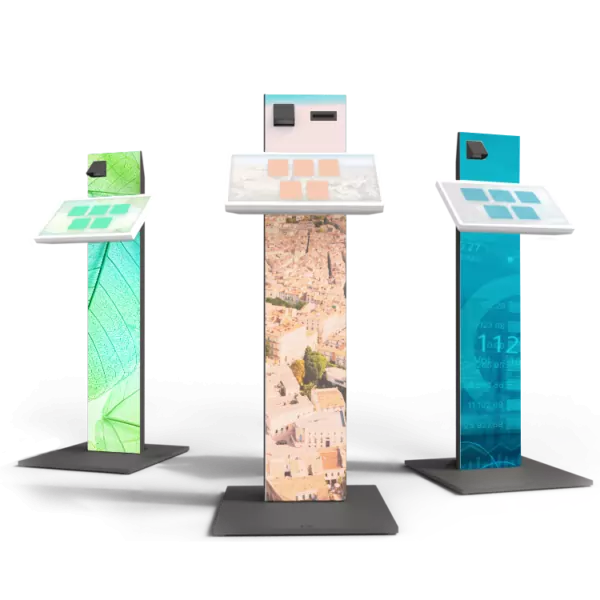 Multi function kiosks
The Twana™ range kiosks are part of our reception management solution. Combining design, robustness, performance and ease of use, they offer a real image of customer relationship. They allows you to know customer needs, identify an incoming appointment, enter information (forms), take a ticket and direct your visitors easily.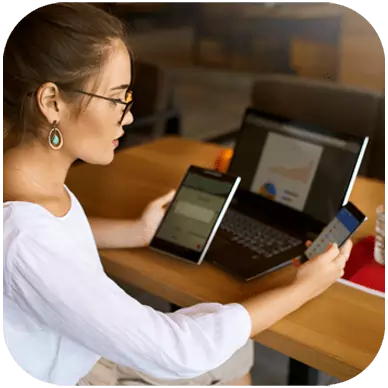 Mobile reception
Interact with your customers. With their tablet or smartphone, your staff add customers to the queue, consult their expected waiting times and call them.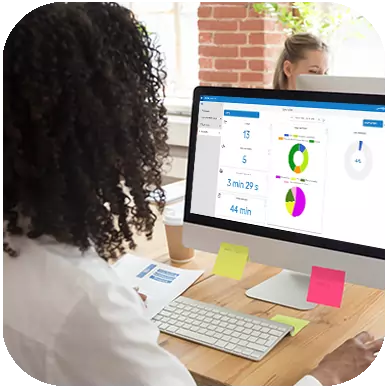 Statistics
Receive reports on your activity to better adjust your resources. Orion offers many statistics to analyze your activity and improve your organization. Statistical reports can be sent automatically by email.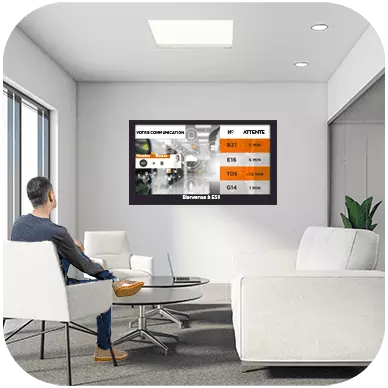 Dynamic communication
With digital signage, call your visitors and direct them towards the calling station. Also broadcast communication to make waiting active.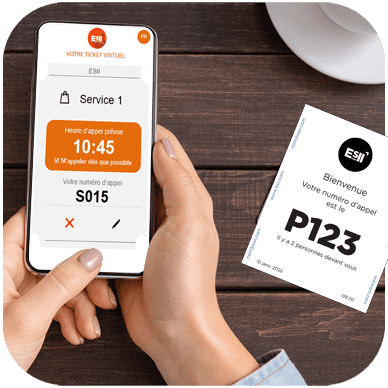 Tickets dispensing
Thanks to our solutions and kiosks, organize your reception by dispensing paper, digital or text message tickets.
Ask for the brochure
To learn more about our solutions, fill out this form to receive our brochure.
Orion Appointment

Online appointment management software to integrate directly into your website.

Interactive multifonction kiosk

The Twana™ Ultimate allows you to know your customer need, identify an incoming appointment, enter information (forms), take a ticket…

Smartwait™

Having a mobile-integrated queue management system minimize waiting times, streamline your customer flow and present your customers the option to…