ESII's mission is to provide high performance solutions for customer journey management, queue management, appointments and video communication for waiting rooms.
ESII understands the new challenges of professionals dealing with customers or a public that is increasingly connected and which wants to enjoy a unique experience. That is why we create comprehensive solutions for customer/patient/user journeys: whether this is before, during or after an on-site visit, an ESII solution exists.
Our wide range of products therefore allows us to meet the needs of all types of industries and organisational methods. ESII is widely acknowledged as one of the leaders of customer journey management with over 20,000 sites installed worldwide. 
Since 2020 July, ESII is a "company with a mission" and is proud to provide improved values to employees, business partners, sales distributors and every stakeholder aligned with our values:
Time is Priceless. ESII innovates for a stress-free, customized and safe customer reception.
ESII is focused on its mission linked with its values, its strategy, its CSR commitments, its work-life quality and its DNA.
Select ESII, it's selecting a company that is
socially and environmentally responsible company which takes into account social and environmental aspects in its activities and in its relations with its partners (employees, customers, suppliers and sub-contractors, etc.). Our strong innovation policy means we continuously create and develop ever more powerful solutions to better serve our customers.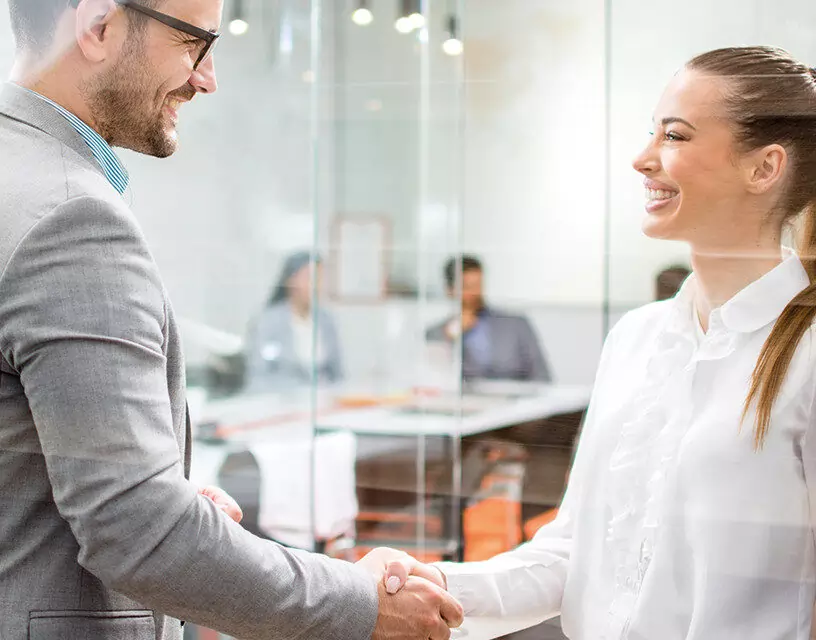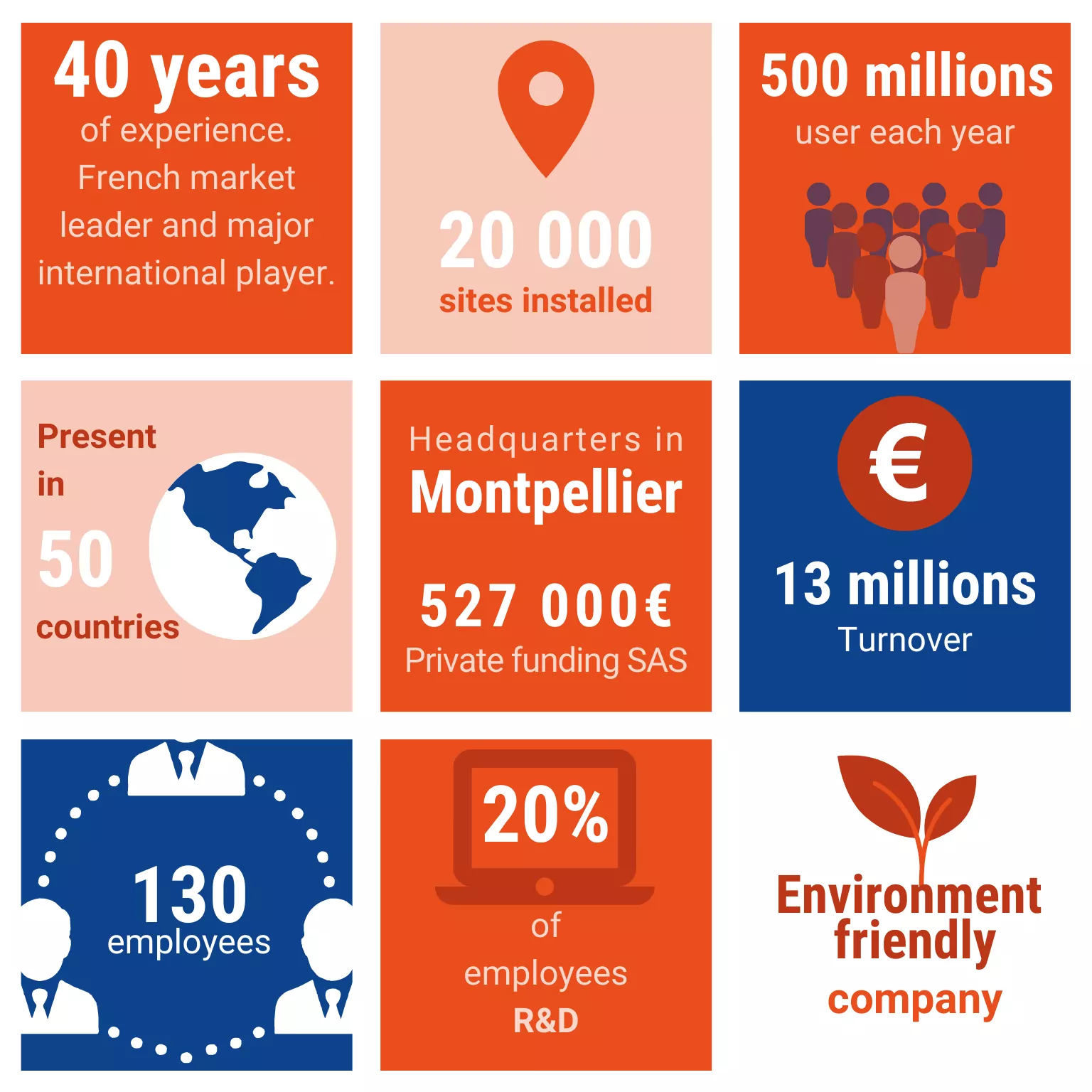 For 40 years, ESII has been supporting its customers and partners in their development by providing innovative customer flow management solutions.
1982: creation of ESII
2002: launch of the eSirius™ "full web" solution, more than 800 sites equipped. 15% of sales are achieved in export
2007: launch of the purchase pick-up solution eTrack™, of the CAMEO™ interactive terminal and online appointments making software eAppointment™.
2010/2011: Launch of the Great Shopping Experience™ concept for retail. 23% of sales are achieved in export.
2012: launch of the single line queuing solution eZQ™ and Patient Journey solution for hospitals and clinics.
2013/2014: launch of Pack Start, Plug & Play solution, easy to install and use. The patient journey is also improved and Emergency Solution is created. For Retail, ESII re-invents the customer experience.
2015: launch of the TWANA™ range of interactive terminals to meet the needs and issues of queue management for all organizations. Release of the application Smartwait™ allowing to know the waiting conditions in real time and to take a virtual ticket
2016: After 20 years of partnership with Management Systems, ESII acquires its Belgian distributor. Opening of a branch in Canada. Our linear queuing solution EZQ™ becomes indispensable for retail companies to ease and accelerate customer checkout flow. Our range of interactive kiosks Twana™ further expands with the multipurpose kiosk Twana™XL. Release of eSirius™ V12, which improves on previous versions and allows use of Smartwait™, Smartclient™ and other mobile solutions.
2017: ESII is awarded a 'Diploma of Excellence' by BPI France for its performance and potential. ESII creates a steering committee for its CSR policies. Launch of Weasy, an IoT device, ticketless, to welcome visitors. The reception becomes connected, with this card the customers are totally free from the wait. The card displays the number of people waiting dynamically, informs them when they are called and indicates on the screen the counter that calls them.
2018: Release of the new generation Queue Management software, Orion, a Saas, powerful and evolutive solution. The customer journey is integrated from appointment booking to kiosk identification.
2019: The Weasy connected card is showcased at the CES in Las Vegas, where it is a huge success thanks to its connected features. Management Systems, our Belgian branch, officially becomes ESII Belgium. The multiservice Twana™ kiosk is upgraded to a new version corresponding to the hospitals needs for patient admission.
2020: The coronavirus becomes a global phenomenon causing a major health crisis. During the successive lockdowns, the ESII Teams swing into action to bring concrete solutions to the new problems linked to the new health obligations: contactless reception with a digital ticket on a smartphone, hands-free and voice command kiosks. Twice, ESII offers free decisive solutions to respect the health instructions in a solidarity move. First, in April for the health professionals, and a second time in June for the retailers that could open again their businesses. In line with its the international expansion, ESII opens a new office located in Madrid, Spain, named ESII Iberica.
At ESII, we strive to continuously improve our performance in a rapidly changing competitive environment, while remaining true to our…

Join the ESII team!