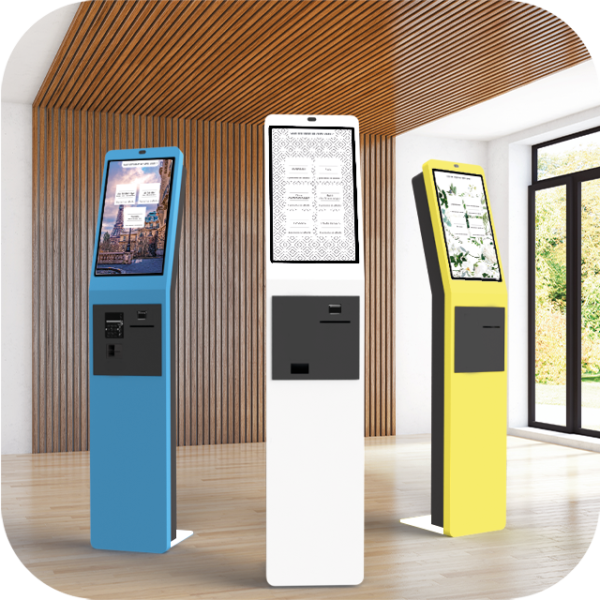 Design
Its new sleeker, thinner and taller design allows it to attract attention and facilitate all the steps of your visitors' journey.
You can customize the color depending on the number of kiosks ordered.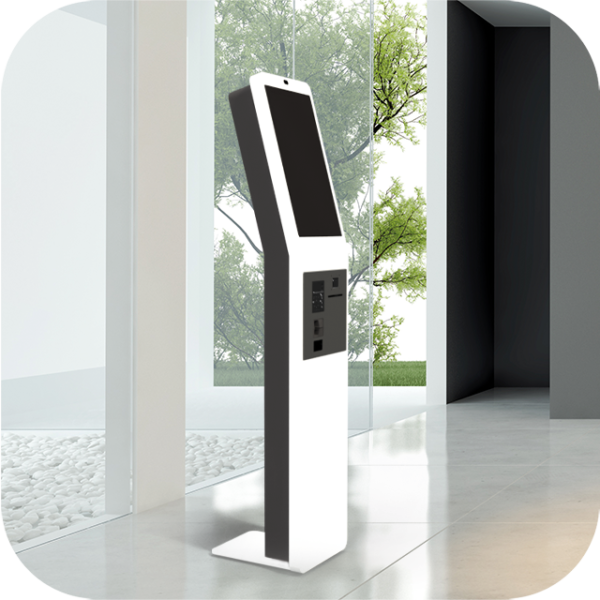 Practical
The Stela kiosk is delivered already assembled and equipped to save you time. The terminal is an integral part of our reception management solution or it can be sell in stand alone.
Interested in the interactive kiosk Stela?
Contact us to know more about our kiosks.
Benefits of the interactive kiosk Stela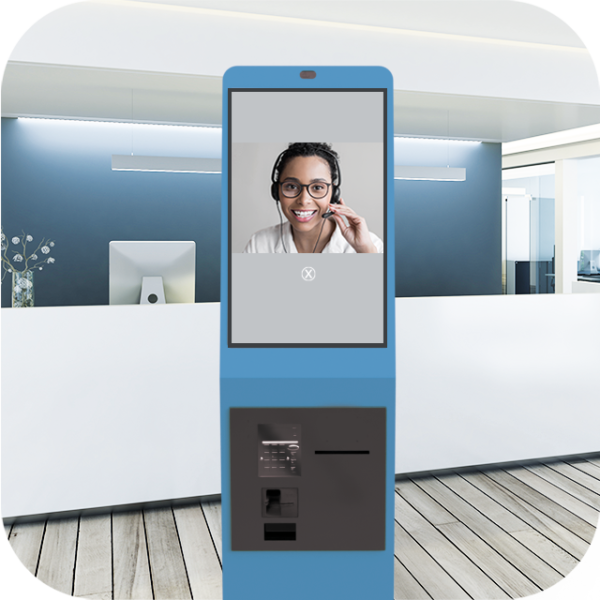 Reception in videoconference with webcam
Allow the reception by videoconference of a visitor at the reception with a remote receptionist.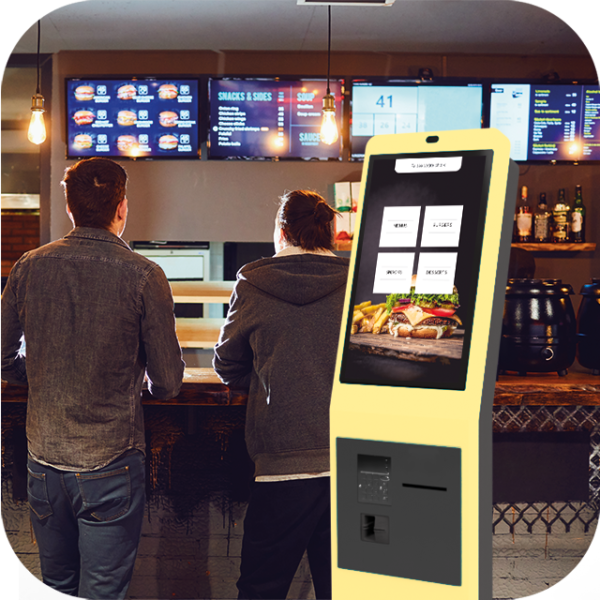 Order and payment kiosk
Reduce waiting time at counter thanks to the order and payment on the kiosk.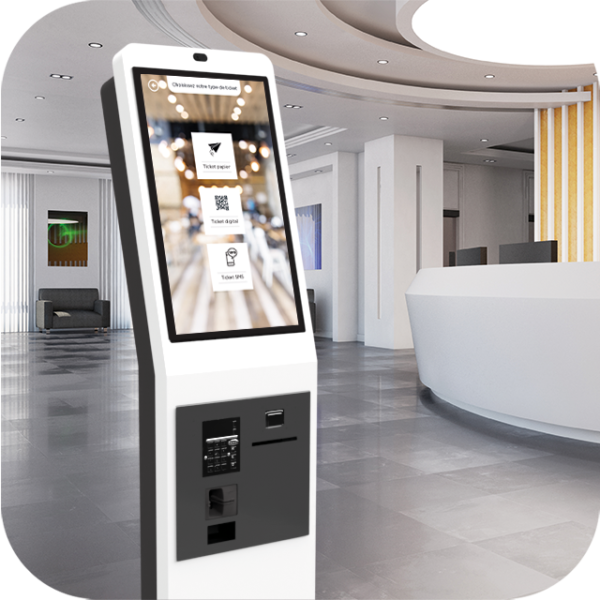 Identification of the visitors with an appointment
Identification of appointments by bar code scan, card reading or code entry.
Download the brochure
Please fill out the form to download the brochure of the interactive kiosk Stela.
Connected reception kiosk

A design and easy to use kiosk.

This hybrid solution is interactive, intuitive, economic and available in SaaS mode.

Interactive multifonction kiosk

The Twana™ Ultimate allows you to know your customer need, identify an incoming appointment, enter information (forms), take a ticket…