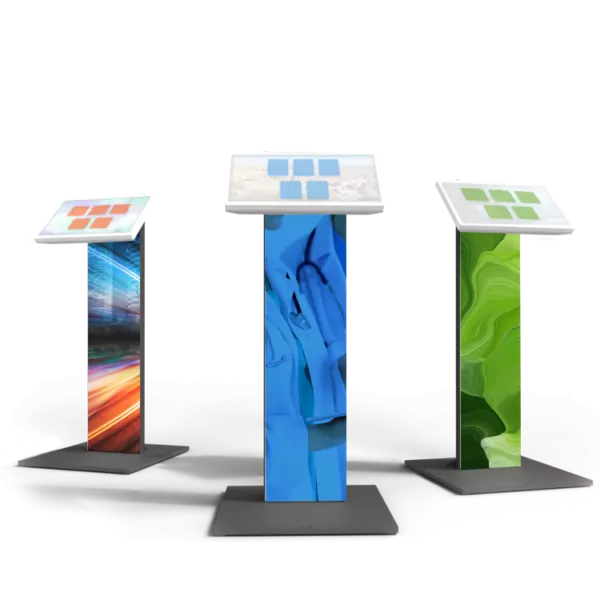 The front is fully customizable and can be easily modified to integrate seamlessly into your reception environment.
With its 30° angle tilt and its advanced position compared to the totem, the screen is easier to access (especially for wheelchair users) and has a wide viewing angle
Our kiosks can be integrated with our reception management solutions and can be adapted to your business to offer your customers an optimized reception experience. Our terminals are also designed to be available in standalone, without the software solutions.
Do you want to talk about your kiosk project?
Please fill out the form, an expert will call you back.
>> Benefits – Twana™ Desk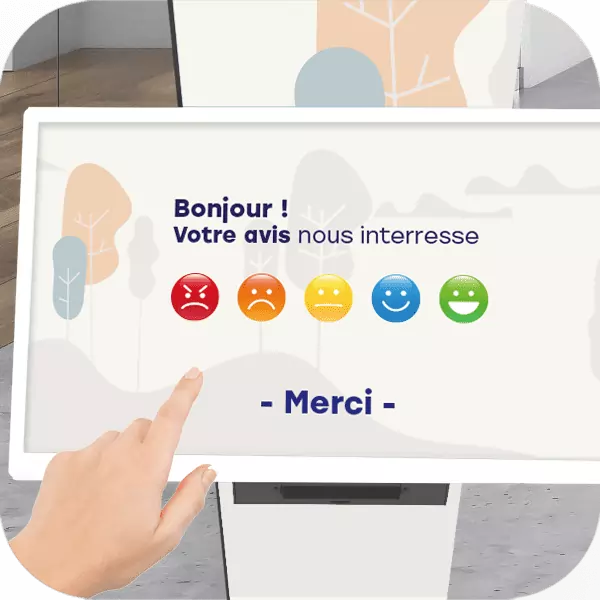 Satisfaction Survey
Choose the Qualii™ option to have your satisfaction survey service correlated with your reception management system.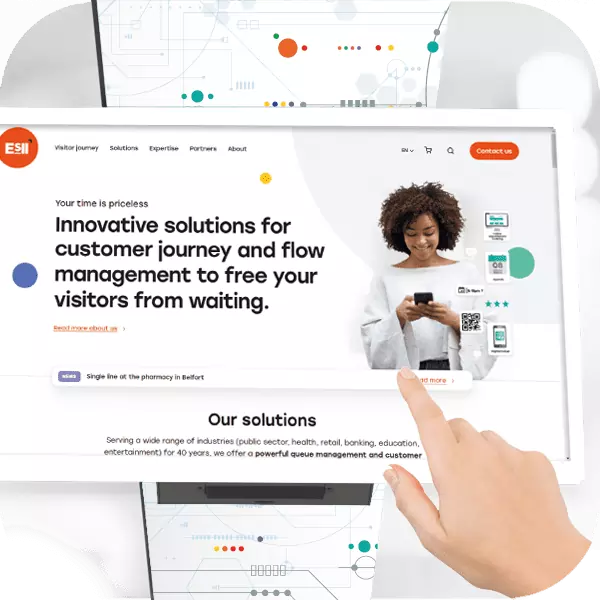 Web browsing
Offer web browsing through the touch screen.
Download the brochure
Please fill out the form to download the Twana™ Desk brochure.
Interactive multifonction kiosk

The Twana™ Ultimate allows you to know your customer need, identify an incoming appointment, enter information (forms), take a ticket…

With this interactive kiosk, your customer can check in, identify on the terminal, using a QR code, smartphone or health…

Direction and identification kiosk

The Twana™ Touch offers in option card, barcode / QR code, RFID readers to quickly identify your visitors.