Interactive and customizable kiosk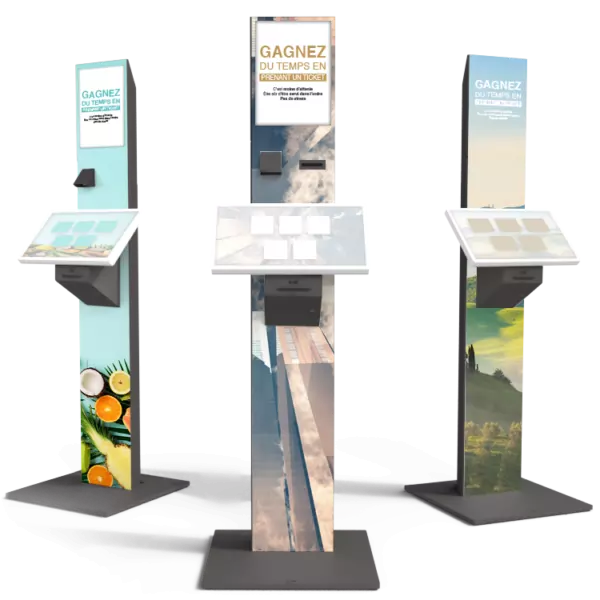 It integrates seamlessly into your reception environment and enables effective communication with its customizable design. The kiosk comes with visual displays matching your requests to easily start your system.
Our kiosks integrate with our queue management solution and adapt to your industry to offer your customer an optimized reception experience. This interactive kiosks are also designed to be available in standalone, without our software.
Download the Twana™ Ultimate brochure
Fill out the form to dwonload the Twana™ Ultimate brochure.
>>Benefits of the Twana™ Ultimate – Interactive kiosk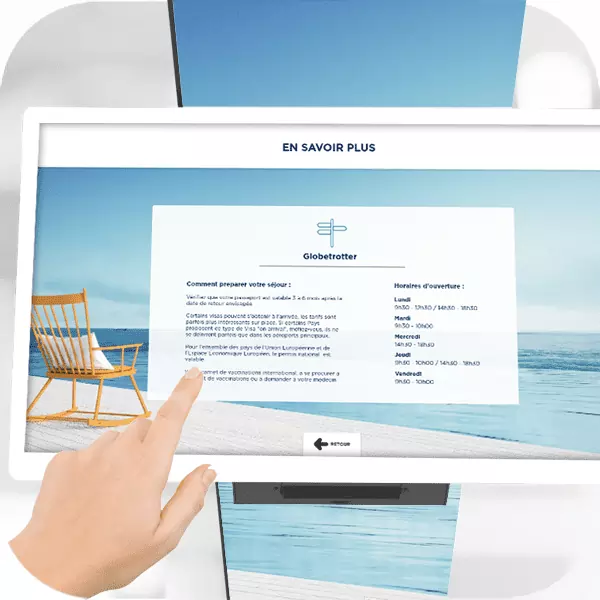 Communication and information
Waiting conditions
Customizable call tickets
Information tickets (opening hours, documents to provide, maps …)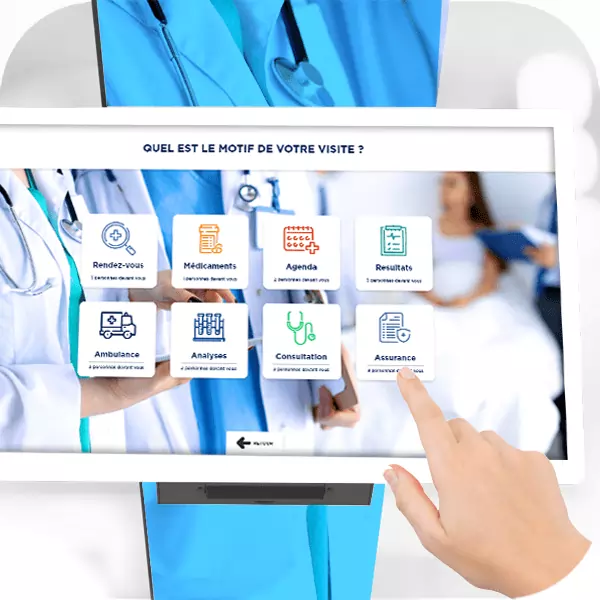 Customizable navigation
Language selection for the screens and tickets
Multi purposes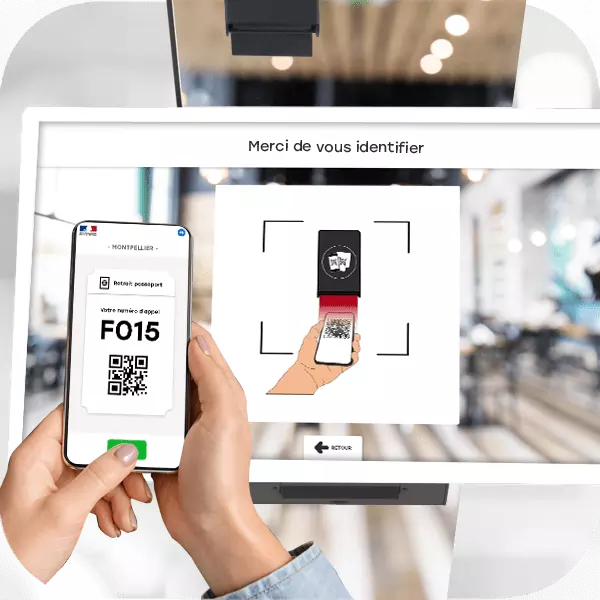 Identification of the visitors
Identification of appointments by bar code scan, card reading or code entry
Distribution of customized tickets
Forms
Interested in the Twana™ Ultimate ?
Contact us to know more about our kiosks.
With this interactive kiosk, your customer can check in, identify on the terminal, using a QR code, smartphone or health…

Interactive multifonction kiosk

The Twana™ Ultimate allows you to know your customer need, identify an incoming appointment, enter information (forms), take a ticket…

The screen of the Twana™ Desk kiosk allows you to give information to your customers about your facility and services.