Avatar is een innovatieve oplossing waarmee u bezoekers kunt verwelkomen dankzij een mobiel toestel (tablet, computer).
Met een tablet in de hand begroet uw medewerker de klanten, vraagt naar de reden van hun bezoek en geeft in Avatar de kenmerken aan om ze te herkennen (haarkleur, kleding, geslacht…).
Deze informatie wordt doorgegeven aan de juiste adviseur zodat die de volgende klant gemakkelijk kan vinden in de zaak. Voor Avatar is er geen installatie nodig, de oplossing is toegankelijk via de browser op een tablet of een computer.
Vraag meer informatie aan onze deskundigen!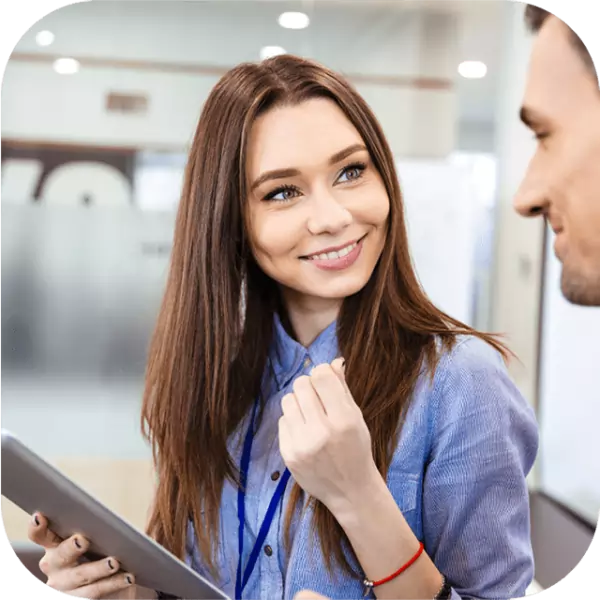 Een toponthaal
Met een tablet in de hand, begroet u de klanten zodra ze aankomen. Terwijl u de reden van hun bezoek noteert, creëert u hun avatar met behulp van de pictogramman en de kleurenschema's.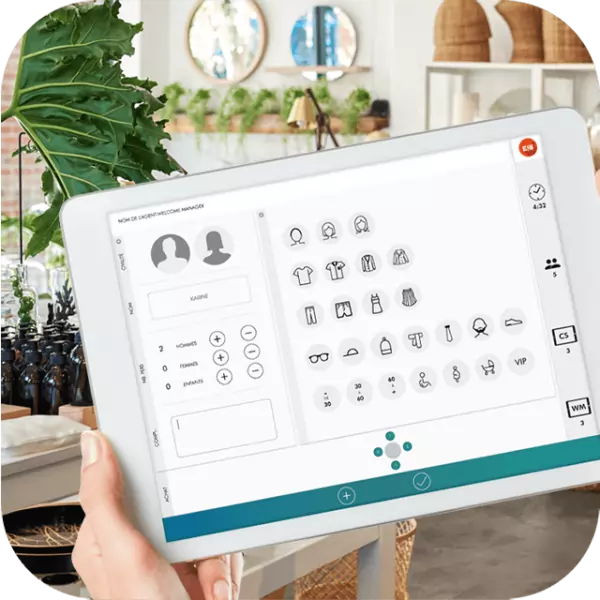 Verbeterde klantervaring
Nu de klant in de wachtrij is opgenomen, kan die zich vrij bewegen in de winkel zonder zich zorgen te maken over zijn nummer of een eventuele oproep op een scherm. Is de klant aan de beurt, dan wordt die gemakkelijk herkend door de verkoper die zijn avatar op een tablet heeft.
Weasy™

Oplossing voor het beheer van wachtrijen dankzij een gekoppelde box die de wachtomstandigheden in realtime weergeeft.

ESII is al bijna 40 jaar een expert in het beheer van wachtrijen en het onthaal van bezoekers. Onze verschillende…

Orion Afspraak

Software voor het beheer van onlineafspraken die onmiddellijk in uw website kan worden geïntegreerd.