The main reception is a place of high traffic and reflects the brand's image. It must be user-friendly and provide customers with efficient service.
The Loyalty Card, Financing, Travel, Ticketing and After-Sales Services areas are strategic services of your store and crucial points for customer loyalty.
To reduce waiting time and put your customers in contact with the best adviser to answer their questions, ESII offers several solutions.
Complete the form to be called back by one of our experts.
>> Benefits of solutions for service center
Interview confidentialty
Better resource management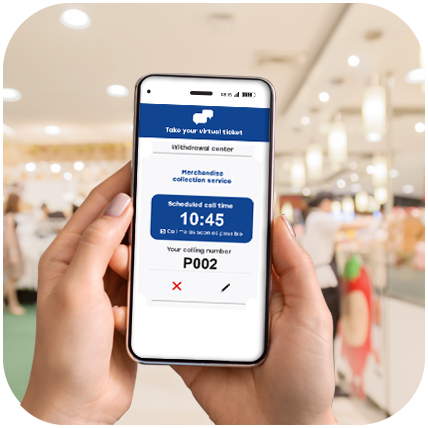 Smartwait™
Digital ticket on smartphone
Thanks to digital ticket, the customer scans a QRcode with his smartphone in the service center. He chooses his service and receives a digital ticket. He is notified when it is his turn.
Benefits :
The customer is free to browse in the sotre while waiting to be called
No running order conflict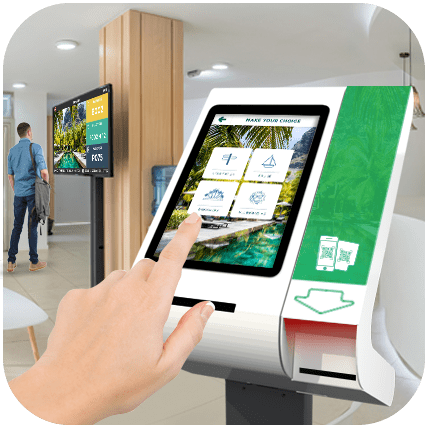 Keo™
Ticket dispenser
With Keo™ your customers can take a paper ticket by selecting the service they want. They vie the numbers called through video screens located throughout the store.
Benefits :
Weasy™
IoT Connected Ticket
Free our customers from waiting thanks to Weasy™. They take a connected ticket Weasy™, they are informed of  the waiting time and are ntofied through the Weasy™ when a salesperson is free.
Benefits :
Running order respected
Customer free to browse during wait
Our customers talk about it
« We decided to adopt the ESII solution and we deployed this system in dozens of stores. One of the major… »
We decided to adopt the ESII solution and we deployed this system in dozens of stores. One of the major benefits is customers' flows measurement and analysis. Today we can work with accurate customers' number and waiting times. Everything is really clear and we really use the system. It will be a problem to work today without this system and I'd rather make it upgraded instead of working without it.
Weasy™

Smart IoT queuing for the modern customer. Transform waiting lines into additional sales.

Smartwait™

Having a mobile-integrated queue management system minimize waiting times, streamline your customer flow and present your customers the option to…

Connected reception kiosk

A design and easy to use kiosk.