The Phygital Kiosk is an innovative tool to welcome your visitors with complete peace of mind. Its large touch screen gives the reception an innovative and modern image while ensuring intuitive and fun use by visitors.
Now, with the remote reception of the Phygital Kiosk, a single station can welcome visitors from several locations.
Use cases: CoWorking spaces, incubators and business facilities, Office or high-end residential buildings, Concierge services
Fill out the form, we'll get back to you!
>>Benefits – Phygital Kiosk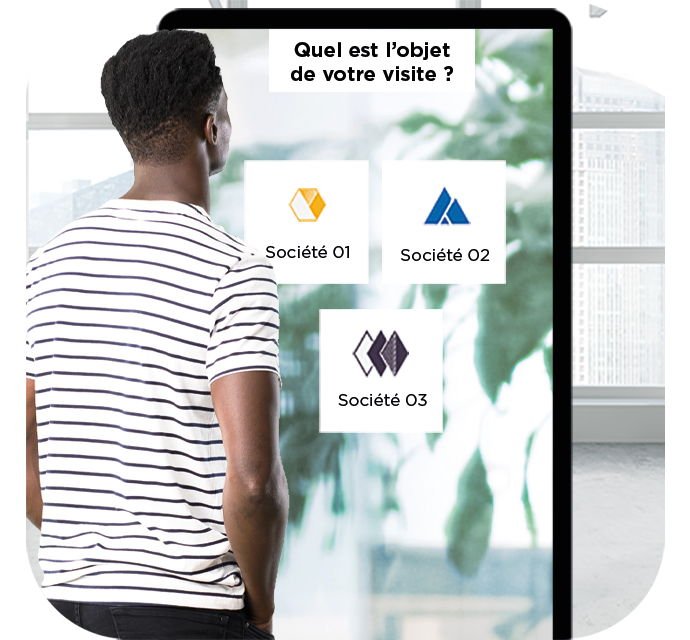 Visitor arrival
A visitor comes to the reception and approaches the Phygital Kiosk to announce his presence. On the screen, he spots the different logos and names of the companies he can contact. He scrolls through them if necessary and clicks on the one of his choice. The call starts immediately.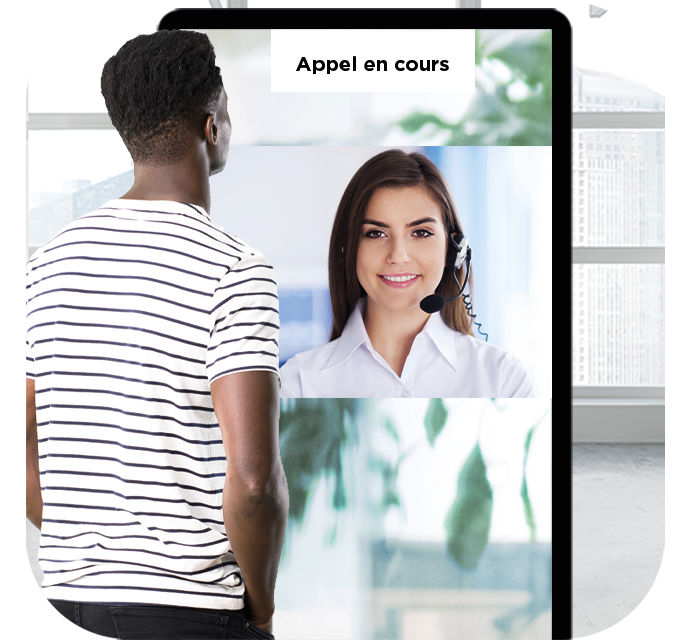 Call & Reception
Remotely, the receptionist receives the call: she sees the location of the call and the requested company. When she answers, a video and audio conversation begins.
Download your brochure
Please fill out the form to download the Phygital Kiosk brochure.
Photos of installed sites
This hybrid solution is interactive, intuitive, economic and available in SaaS mode.

Connected reception kiosk

A design and easy to use kiosk.

Orion Appointment

Online appointment management software to integrate directly into your website.