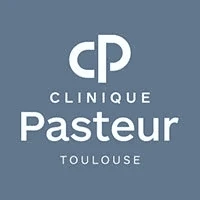 Pasteur Clinic of Toulouse
France
« So, kiosks and pagers allow us, with human work and the redesign of our reception to improve the patient experience by improving the waiting time. »
The Pasteur Clinic of Toulouse is an independent clinic which is owned by its physicians who are shareholders. It welcomes 70,000 patients a year, and has 1,200 employees and 200 doctors.
The clinic has installed Twana™ XL kiosks that allow the patient identification when he arrives. If he has prepared his admission, he can print an access map to go to his room. If his admission record is incomplete, or his room not ready yet, he is invited to go to the reception where he receives a Weasy. He is free to wait where he wants: lobby, cafeteria, patients' center, piano. When everything is ready, he is invited to come back to the reception thanks to the Weasy.
By combining kiosks and Weasy with the redesign of the reception area, the waiting time becomes a pleasant moment for patients.
To offer different methods of reception allow to meet the needs of a larger sample of patients according to their expectations.
Scalable kiosk to gradually increase the number of services offered to the patient.
It generates less stress for the patient because they don't necessarily need to queue.