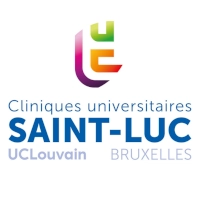 Saint-Luc University Clinics
Belgium
« My colleagues and I are fully satisfied with your solution and the friendliness and helpfulness of ESII staff when we need them. »
The Saint Luc university clinics is part of the Catholic University of Louvain (UC Louvain) which brings together university teaching campuses, research institutes and clinics.
Here are some figures for 2021 about the Saint Luc clinic:
6,169 day outpatient surgeries
38,299 conventional hospitalizations
451,413 consultations
70,382 admissions at the ER
A customer of ESII since 2020, it was first the 10 counters of the main reception that were equipped. In 2021, a new project extended the initial installation at the ER service (3 counters). The project is still ongoing because at the end of 2022, the manager of the patient administrative contact service, Fidele Kabera Mugabe asked for the extension of our solution to improve the patient experience. Check out his testimonial below.
"The big problems we encountered were the disorder in the queue and the lack of privacy as patients came too close to the counters too closely, as well as the lack of flow monitoring to optimize reception.
As a solution, just being able to distribute tickets with different priorities depending on the purpose for the visit is a big step in the service provided to our patients.
The statistics help us monitor counter activity, which allows us to anticipate peak hours to strengthen the front office.
The system has the advantage of allowing employees to organize themselves among themselves and to better prepare the reception of patients because, depending on the purpose for the visit, the patient is well oriented and is received by someone who has the right expertise.
There is less waiting time because with the stats we reinforce the peak hours.
My colleagues and I are fully satisfied with your solution and the friendliness and helpfulness of ESII staff when we need them."
Fidèle Kabera Mugabe, Head of Department Patient Administrative Contact Services, Saint-Luc University Clinics