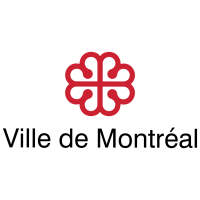 Montreal's Municipal Court
Canada
« We appreciate the efficiency of the terminal which almost never requires the intervention of a technician. »
The municipal court of Montreal (Canada) oversees judging offenses observed in the 19 boroughs of the main city of Quebec. The hearings, held in 5 service points across the city, aim to judge crimes, offenses, or any other non-compliance with municipal regulations.
After using another system, the municipal court called on ESII's experience. Each of these service points is now equipped with the Orion solution to improve the reception of visitors. Using a Twana™ Ultimate kiosk, they select the purpose of their visit, and they receive a number by which they will be called on a video screen.
"Our old system required us to use a resource to distribute the numbers. There wasn't any autonomous kiosk. In addition, there were often times when we had to call the application manager because of network outages or to make updates. This therefore required finding another temporary way of distributing numbers to our customers.
The use of an autonomous kiosk allowed us to recover a resource to serve the customers. In addition, we would eventually like to use the appointment booking platform, to offer more service to our customers.
We can display information during the waiting time of our customers, so it is very beneficial for us.
We appreciate the efficiency of the terminal which almost never requires the intervention of a technician. Now we can get more complete statistics."
Veronique Marier, Manager of the section windows and point of services, Montreal's City court.
Reception in self-service
Optimization of human resources for tasks with higher added value
Information display while waiting
Efficient and robust system requiring no after-sales service