ESII besteedt tijd aan het essentiële
Innovatieve oplossingen voor het klantentraject en het beheer van de bezoekersstroom zorgen ervoor dat onze klanten niet meer hoeven te wachten.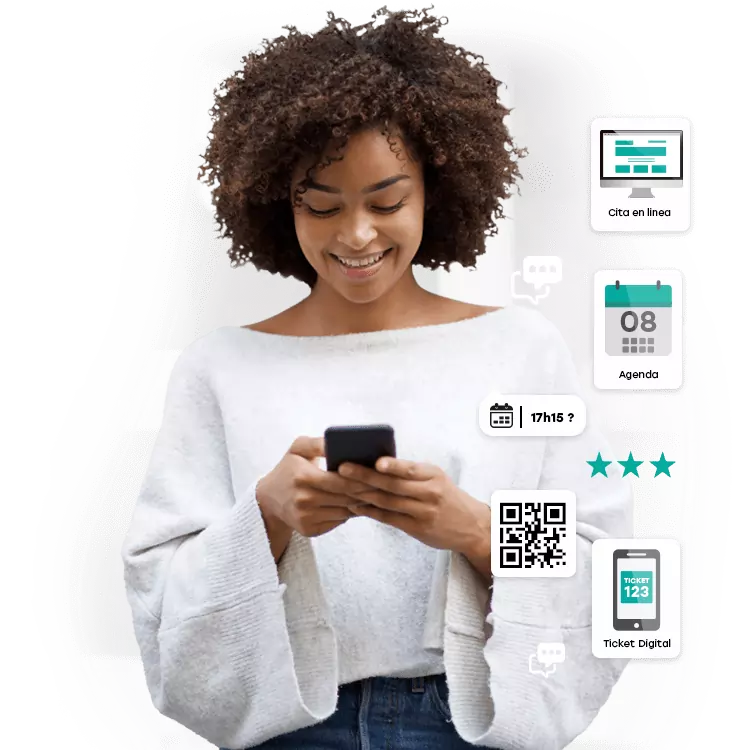 Onze oplossingen
Al 40 jaar lang bieden wij een krachtige oplossing voor wachtrij- en onthaalbeheer om een superieure klantervaring te garanderen.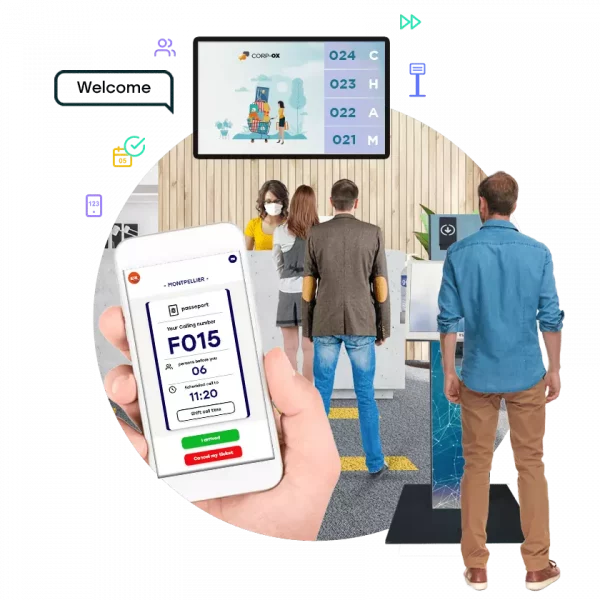 Beheer de wachttijd van uw bezoekers
Digitalisering van de wachttijd
Ons platform SaaS vergemakkelijkt een vlot klantentraject en zonder wachttijden. Combineer maatwerk, automatisering en flexibiliteit om uw klanten te laten wachten wanneer, waar en hoe ze dat wensen.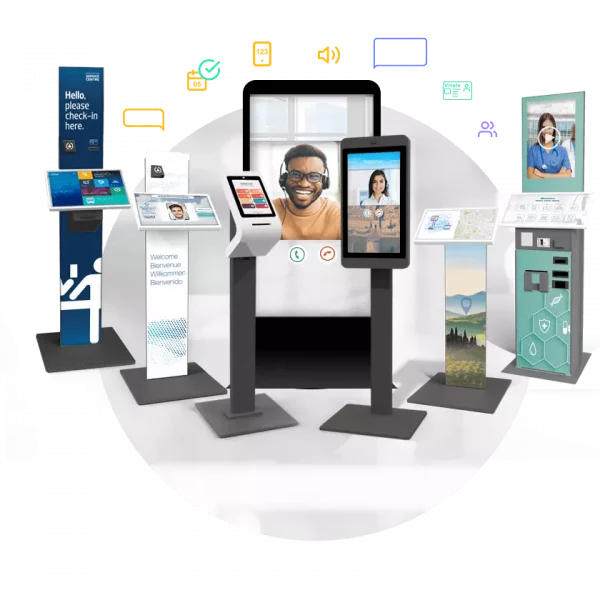 Optimaliseer het onthaal van uw bezoekers en plan uw middelen
Interactieve multiservice-kiosken
Dankzij onze onze gekoppelde en digitale kiosken, wordt elke bezoeker geïnformeerd over zijn traject, kiest hij zijn bezoekkanaal en bereidt zijn gesprek voor en vermindert zijn wachttijd.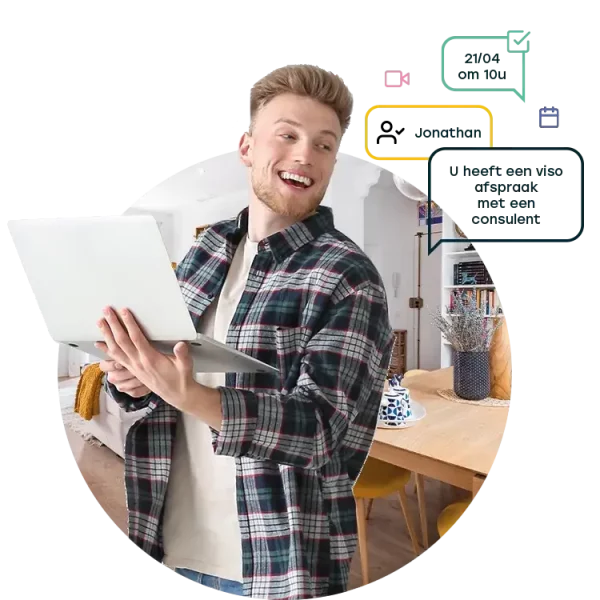 Maak verbinding met uw klanten en betrek hen
Beheer van onlineafspraken
Onze cloudoplossing is ontworpen om de bezoeken voor u en uw klanten te ondersteunen en te vereenvoudigen: afspraken maken, registreren of annuleren van een afspraak met één klik.
Een brede waaier aan sectoren
Of het nu gaat over de overheid, de gezondheid, de retail, banken of universiteiten, de oplossingen van ESII vinden we terug in 20 000 installaties in meer dan 50 landen en ze verwelkomen elk jaar meer dan 500 miljoen personen wereldwijd zonder te wachten.
Centre Hospitalier d'Arcachon

Frankrijk
Een geavanceerde technologie
We bieden onze klanten en partners duurzame en goed doordachte oplossingen.

Doordat we voortdurend in dialoog staan met onze klanten begrijpen we hun noden en spelen we in op hun verwachtingen zodat het "morgen beter wordt van vandaag".
SLA 99,6% uw gegevens worden beschermd

SaaS en On-Prem beschikbaar

Conform HDS & GDPR

Ondersteuning en opleiding

Kan worden geïntegreerd in uw systeem, flexibel, API's

Gepersonaliseerde ondersteuning, aangepaste methodologie
Word ESII-partner
Verhoog uw inkomsten en geef meerwaarde aan de oplossingen die u aan uw klanten voorstelt.

Ons strategisch partnerprogramma is ontwikkeld om u toegang te geven tot geavanceerde technologie in snelgroeiende markten.
Vul het formulier in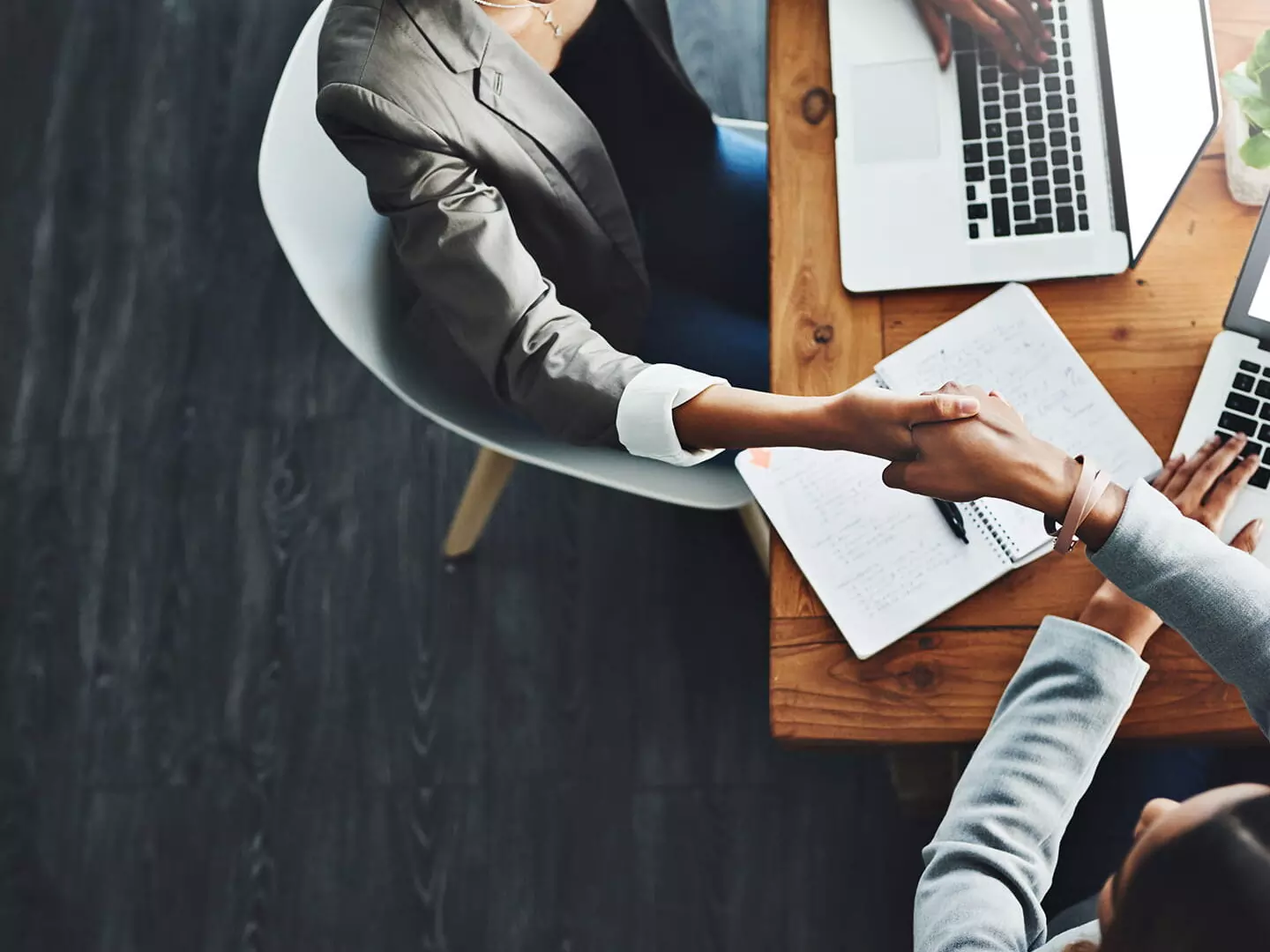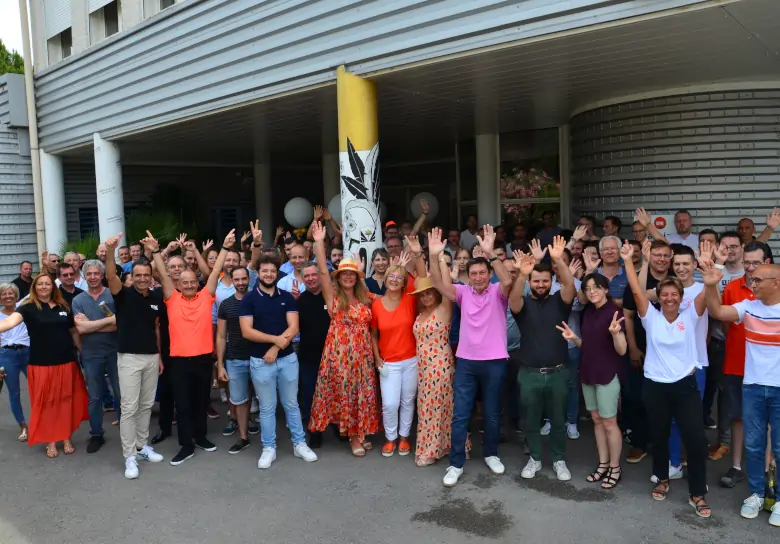 Welkom bij ons!
Gepassioneerd door de klantgerichte aanpak?
ESII is een Onderneming met een Missie met als bestaansreden "tijd geven aan het essentiële en innoveren voor een sereen, gepersonaliseerd onthaal in alle vertrouwen". Onze missie is een echt engagement om de maatschappij dagelijks echte voordelen te bieden dankzij onze oplossingen en acties.

Sluit u aan bij onze visie en maak deel uit van ons mooie verhaal!
Word lid van ESII
Nieuws

Actualiteit

Overheid