Wanneer u kiest voor ESII om het onthaal van bezoekers anders te organiseren of te verbeteren, dan heeft u ook toegang tot alle diensten die van ESII een van de wereldleiders hebben gemaakt in het wachtrijbeheer.
Tijdens de hele duur van uw project luistert ESII naar u en helpt u een oplossing te vinden die aan uw behoeften is aangepast en op lange termijn doeltreffend is.
Innovatieve concepten in overeenstemming met uw behoeften
Ondersteuning bij de opening
Bedrijfsklare oplossing
Opleiding op maat
Onderhoud ter plaatse
Deskundig advies & speciale opvolging van de verkoop
Keyaccountmanagers
Onze diensten voor het welslagen van het project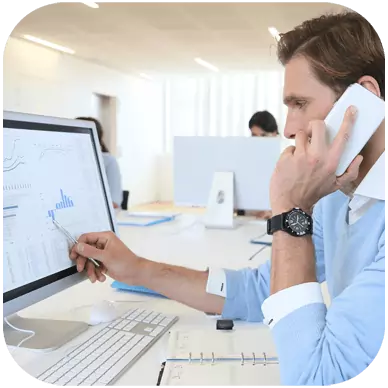 Projectmanagement klant
Het projectbeheer  is een sleutelelement in het succes van de projecten van onze klanten:
Speciale ingenieurs  voor keyaccounts
Een aanpak die past bij de omvang  van het project
Een vaste aanspreekpartner  gedurende de hele duur van het project van voor de verkoop, en in  nauwe samenwerking met de klant
Projectbeheer (pilootcomité, opvolgingscomité, projectcomité)
Opstellen en delen van  documenten voor het project
Management van  pilootsites
Industrialisatie van massa-implementaties
Een dienst in onze organisatie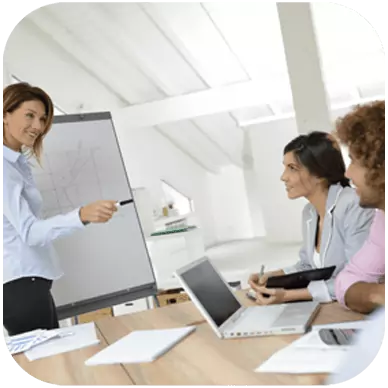 Uitrol en opleiding
Een team van ervaren technici
Op ons hoofdkantoor en in onze agentschappen
Mobiel in heel Frankrijk en internationaal
Installaties ter plaatse of op afstand
De systemen worden voorbereid en getest bij ESII, in een omgeving vergelijkbaar met die van de klant
De technici zijn verantwoordelijk voor de dossiers, van de bestelling tot de start van de productie
Coördinatie van alle betrokken acteurs
Opleiding op maat, ter plaatse of op afstand
Mogelijkheid tot groepwebinars
Hulp bij het opstarten om ervoor te zorgen dat alles volledig operationeel is en goed geconfigureerd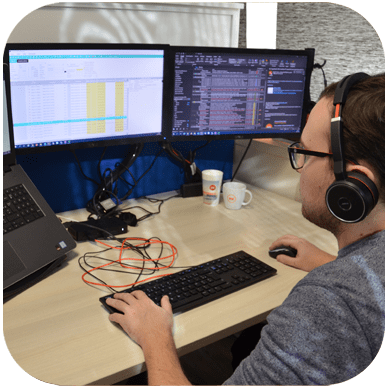 Onze technische ondersteuning
Een speciaal team, met 6 posities
Gevestigd in ons hoofdkantoor, in Frankrijk
Deskundigen in onze oplossingen (6 maand opleiding)
98% van de oproepen afgehandeld in minder dan 60 seconden
Minder dan 3% afgebroken oproepen
Open van maandag tot vrijdag van 8.00 tot 18.30 u. doorlopend (GMT +1)
Bereikbaar op zaterdagochtend, en op aanvraag
Mogelijkheid om het ticketbeheer aan te passen voor heel grote accounts
Doorverwijzing naar R&D indien nodig (teams in de buurt)
Prioritaire toegang voor klanten met een onderhoudscontract
Ondersteuning in het Frans en Engels (Spaans volgt nog)
Onderhoud op afstand met verschillende tools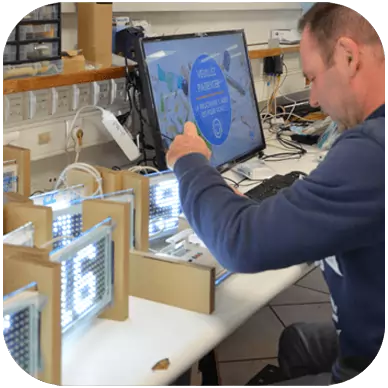 Onderhoud ter plaatse
Ongeveer 500 interventies per jaar
86% van de interventies in  minder dan 48 uur
75% van de interventies in onderaanneming door onze erkende installateurs, 25% door onze technici
Standaardomruilingen voor klanten met een onderhoudscontract
Een technicus die zich bezighoudt met de reparatie van onze apparatuur wanneer die terugkomt in de werkplaats
Voorraad van de naverkoopdienst voor snelle vervanging, verzonden op dag +1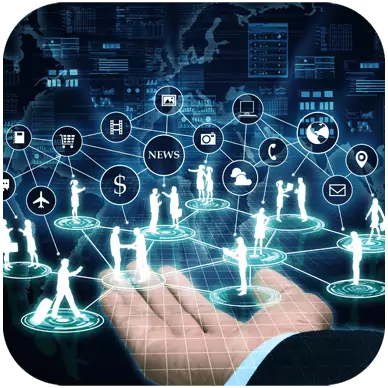 In Frankrijk en internationaal
Hoofdkantoor in Lavérune (Hérault – 34) en agentschappen in Vitré, Créteil en Toulouse
8 partnerondernemingen in  heel Frankrijk
Aanwezig in meer dan 50 landen
Een wereldwijd verkoop- en servicenetwerk
Sterke reactiviteit en aanpassingsvermogen aan de lokale behoeften
Met een geavanceerde technologie.

Onze opleidingen voor een beter onthaal.

ESII maakt er een erezaak van haar klanten te begeleiden.