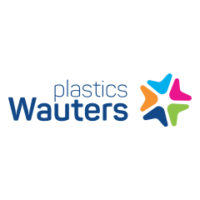 « Très bonne solution pour la gestion de file d'attente et surtout un très bon service technique, d'installation et de développement ! Je recommande ! »
Plastics Wauters is a Belgian brand that sells plastic construction materials to professionals and regular customers. This store faced the well-known problem of customers unsuccessfully seeking an advisor for information or to bulk buy. Thanks to a bold use of the Weasy solution, the problem is definitely gone.
If the customer (professional or private) wants to speak to a store advisor, he takes a Weasy from the display. He sees on the Weasy's screen the number of people waiting before him. He can take the opportunity to browse the store.
Staff working in the storage are informed of the number of clients waiting through LED Display ™ screens. When they go to inform a customer, they call him using a call box placed at the exit of the storage.
At this point, the client's Weasy vibrates, rings and displays a message asking him to return to the display to meet with a member of staff.
With this solution, staff is informed in real time of the number of customers waiting to be served. The customer easily finds a member of the staff to help him or to take his order.
We leave the last word to Mr. Nicolas Wauters, store manager:
"Very good solution for queue management and above all a very good technical, installation and R1D service! I recommend it!"
Go to form to contact us. An expert will call you back.
Weasy™

Smart IoT queuing for the modern customer. Transform waiting lines into additional sales.

Offer a tailored reception to your customers

Manage our customers when they pass trough your different services center.

Customer reception is one of the determining criteria for customer loyalty. Our solutions empower your customers to interact across multiple…