ESII offers a new solution to manage the reception and the queues powered in SaaS mode to offer flexibility to our customers.
Benefits of the SaaS mode
You always have the latest version available (bug correction + new features included)
THe platform is regularly updated according to w3c recommendations and middleware publishers (automatic security flaws management)
Plateform more secured than an internal plateforme interne (continuity plan)
Flexibility to increase or decrease licences
Maintenance contract included with priority support
"Green IT" environmental advantage: Optimization of the use of servers, use of renewable energies in datacenters, limitation of the use of paper and reduction of the carbon footprint, energy innovation (latest generation components with better energy performance)
Data are hosted in France (host : Ecritel). The solution is GDPR compliant.
Why global brands choose Orion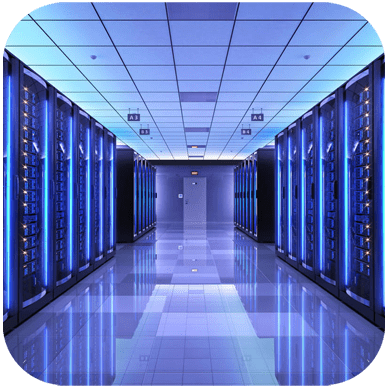 Hosting in France
The Orion solution is hosted by Ecritel (ISO 27001 certified) for Europe.
Data are hosted in 2 different load-balancing hosting centers in France (Clichy et Saint-Denis).
The MongoDB database is secured, ensuring that only Orion APIs can access it.
The compliance of the infrastructure with health standards (ISO/IEC 27001/ HDS), brings the level of security required for sensitive data, thus beyond that required for personal data.
Personal data (last name, first name, user ID, email, phone numbers, postcode, …) are stored in a secured database.
Fill out the form and we will call you back to answer all your questions.
We chose to build our Healthcare Cloud, totally dedicated to our customers' projects, in partnership with a recognized and experienced HDS-certified hosting provider with its own data centers.
ESII remains your single point of contact for managing your hosting projects and allows you to easily migrate to the Cloud. reste votre unique interlocuteur pour la gestion de vos projets d'hébergement et vous permet une migration facile dans le Cloud. With our Healthcare Cloud, you benefit from higher levels of availability, performance and security. You are protected against data loss and we guarantee continuity of service.
The personal health data of users are hosted by Ecritel which received the HDS certification, validated by the French Digital Health Agency.
The features of our HDS hosting
HDS infrastructures isolated at the host on a seperate cluster (not mixed with non-HDS platforms)
TrendMicro antivirus on all VMs (including Linux)
Monthly vulnerability scan by Tenable on public IP (to identify open security vulnerabilities on the internet, in order to fix them)
Security of access: access to the platform is protected by a bastion (Wallix)
Nominative accounts for administrators
Traceability of administration actions
Centralization and analysis of logs – duration of storage of production logs 6 months
Accountability matrix
Backup policy and recovery test
Security watch and security flaws update policy
Supervision and monitoring
Infrastructure in continuity plan – active cluster / active on tow data centers
Dedicated firewall cluster and protection against ddos – against mass attacks
Drive growth with API's for all your business platforms.

ESII as an organisation is compliant with the standards of GDPR. We work continuously with our legal advisors and Data…

Our Orion solution is completely secured; we implement the appropriate security processes and plans to prevent any intrusion into your…